Top > Salon List > Nagomiya Omotesando
Salon Details
Nagomiya Omotesando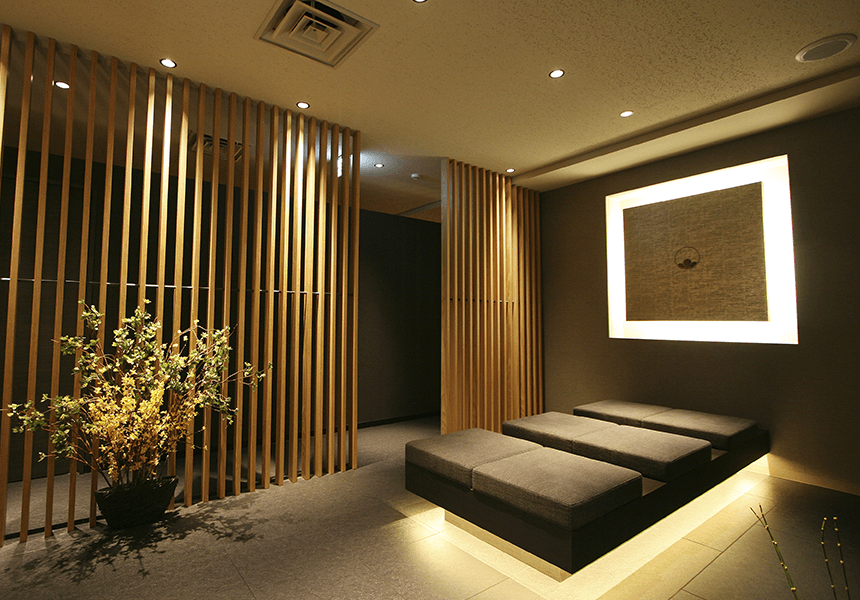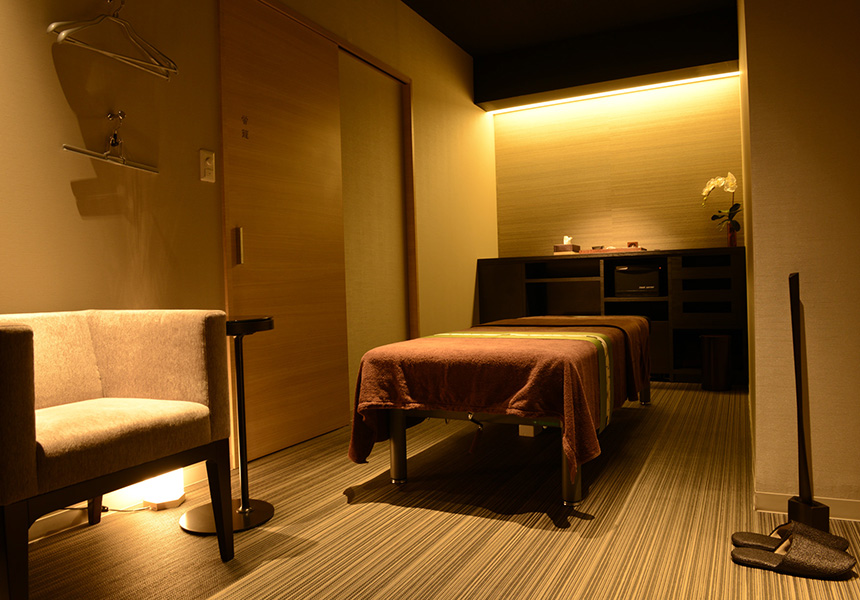 Introduction of Nagomiya Omotesando
Nagomiya Omotesando is a relaxation, bodywork, and massage salon located a 2-minute walk from Omotesando Station and a 7-minute walk from Gaienmae Station. We offer various treatment menus such as body and head massage with our unique deep muscle approach, foot to knee oil massage to improve blood circulation and lymph flow. Please feel free to stop by during your shopping in Minami-Aoyama. We also recommend pairing up with friends or couples. Relax and unwind in a modern Japanese-style space that resembles a luxury ryokan (Japanese-style inn).
Address

Aoyama Suzuki Glass Bldg. 3F, 3-5-14 Kita-Aoyama, Minato-ku, Tokyo
(1st floor is Ueshima Coffee Shop)
・[Chiyoda Line, Hanzomon Line, Ginza Line] Omotesando Station, Exit A3, 2 min. walk
・[Ginza Line] Gaien Station, Exit 3, 7 min. walk
※ No parking is available.
(Omotesando Hills parking lot is close by.)


▼Entrance is here.
Business hours and holidays

12:00~21:00 (last entry (e.g. to a form)20:00)
Closed: No holidays (except December 31st - January 3rd)

Accepted Methods of Payment

・Cash
・Credit cards
VISA、Master、JCB、AMEX、Diners
・Electronic money
PayPay
Nagomiya Omotesando Treatment Menu and Price List
【A】Body and Head

60min.

8,250yen

90min.

12,100yen

120min.

15,400yen
【B】Body and oil foot

60min.

8,800yen

90min.

12,650yen

120min.

15,950yen
【C】Body

30min.

4,950yen

60min.

7,700yen

90min.

11,550yen

120min.

14,300yen
【D】Head Spa Specialty
【E】Oilfoot
【F】Oil treatment

60min.

11,550yen

90min.

15,950yen

120min.

19,800yen
【G】Premium Course

95min.

13,200yen

125min.

16,500yen